Uncategorised
Your Supplier of Metal forming and Fabricating Machinery let us know how we can help you.
Not Sure which machine is right for the job?
Do You Need your Machine Packed and Shipped for Export?
Do You Value a Great After Sales Service on Your Machines?
We are a family run business with over 40 years of experience and are specialists in the sale of quality sheet metal and fabricating machinery. We have an extensive range of products and can cater for most requirements and most budgets.
Please be encouraged to get in touch and we will be pleased to guide and advise you. We are happy to provide a complete service no job is too big or too small !
Our machines are known for their consistent top quality by way of reliability and finish. We are aware of the need for back-up and after-sales service this is available through our highly skilled engineers throughout the UK.Please refer to our service and spares page. We hold stocks both in machinery, tools and spares and have packing facilities available to us handling our worldwide export business. Our warehouse is situated on the M11 (Junction 8) 5 miles from Stansted International Airport.
We can help you with the supply of complete work shops or single items. Finance facilities are available to make the purchase of any equipment even more affordable, we are happy to discuss and help with this. Our aim is to create a good working relationship with customers old and new, and with this in mind hopefully CMZ Machinery will be your first stop for any future machinery/spares or service requirement.
We are agents for leading manufacturers such as : Schwartmanns - Sahinlar - Famar - Kingsland - Almi plus many more !
Please do not hesitate to contact us, we look forward to hearing from you soon.
This privacy policy sets out how CMZ Machinery Limited uses and protects any information that you give CMZ Machinery Limited when you use this website.
CMZ Machinery Limited is committed to ensuring that your privacy is protected. Should we ask you to provide certain information by which you can be identified when using this website, then you can be assured that it will only be used in accordance with this privacy statement.
CMZ Machinery Limited may change this policy at times by updating this page. You should check this page from time to time to ensure that you are happy with any changes. Please read the following carefully to understand our practices regarding your personal data and how we use it. By visiting www.cmzweb.co.uk you are accepting and consenting to the practices described in this policy.
Any personal data volunteered will be used to understand your needs and provide you with a better service. We will never sell your data which will be treated with the highest standards of security and confidentiality in accordance with the Data Protection Act 1998.
Personal data
Personal data means data relating to a person who can be identified either from the data or in conjunction with any other information that is likely to come into the possession of the Company. This data can be held on computers or in manual files.
Data controller
A "data controller" means a person who, either alone or with others, controls the contents and use of personal data.
The Data Controller for CMZ Machinery Ltd, is Clare Linstead Director, CMZ Machinery Ltd., Fullers End, Elsenham, Bishops Stortford, Herts. CM22 DU
Phone Number: +44 1279 814491​
Machines on Special Offer for this Month:
Contact us on
01279 814491
Machine of the Month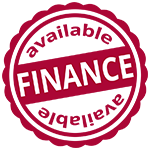 Make your machinery purchase more affordable by opting for a finance package. Please feel free to contact us to discuss your requirements